Glass Snake Vertebrae Bracelet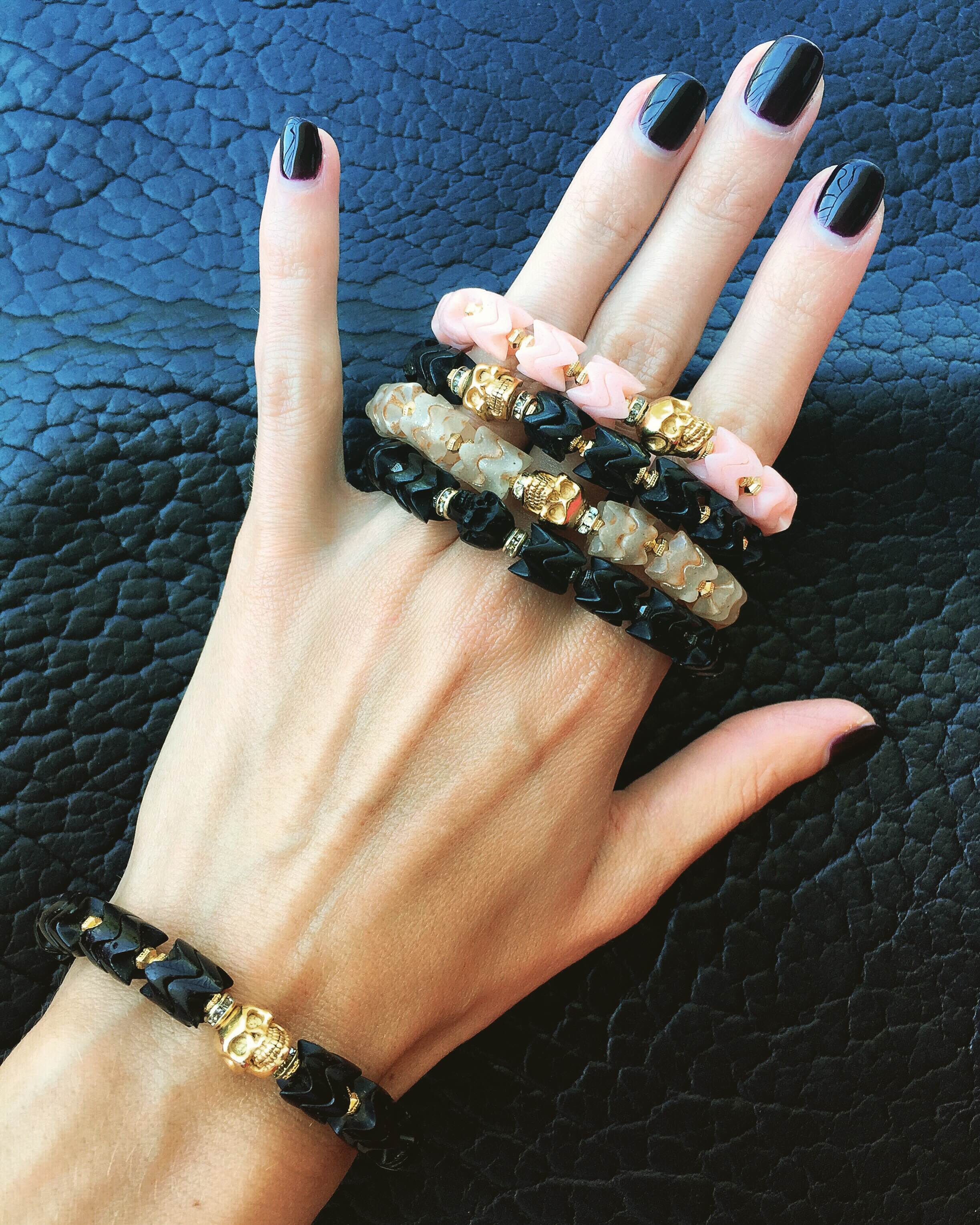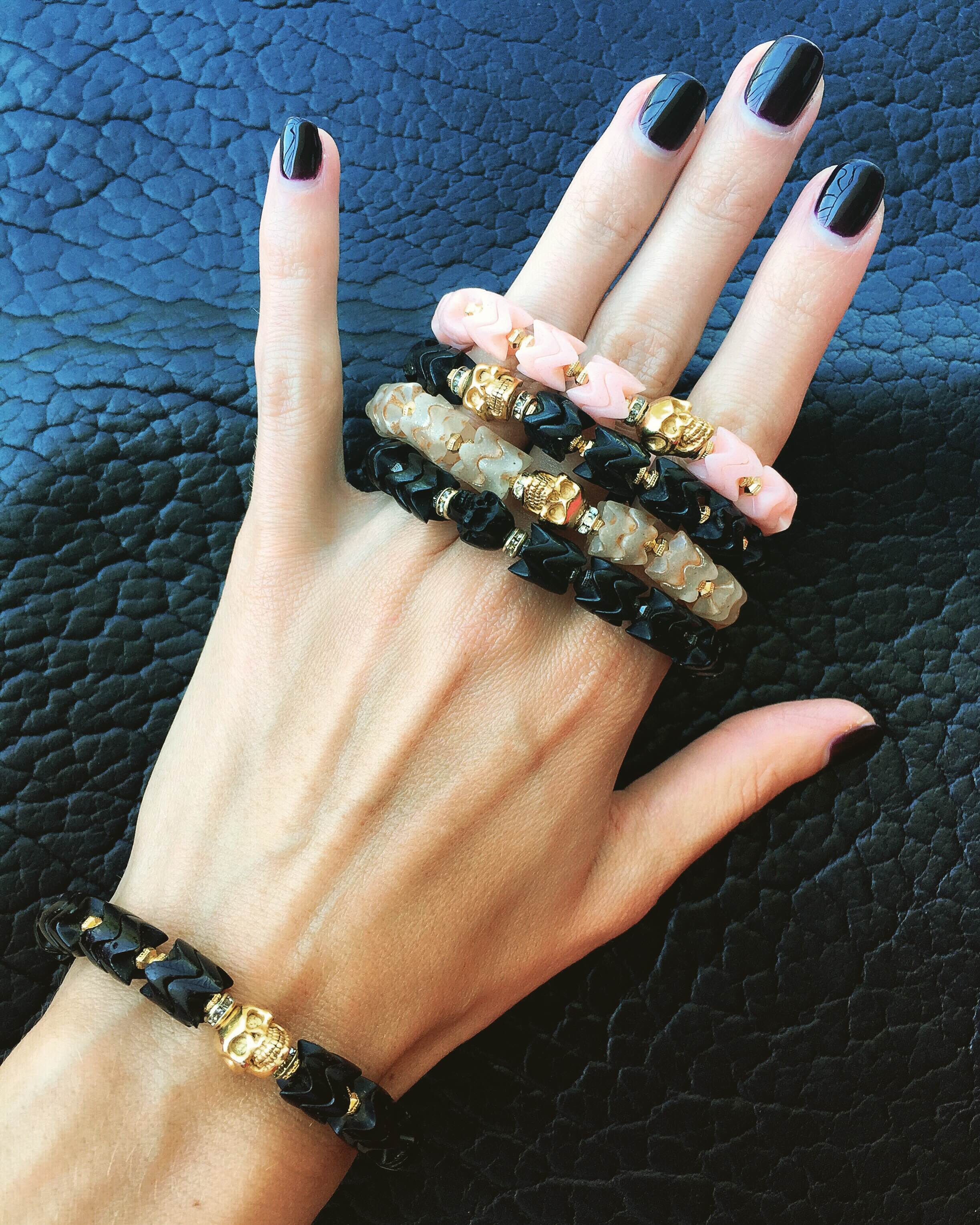 Glass Snake Vertebrae Bracelet
Vintage African glass snake vertebrae beads in pale pink, 24k gold vermeil skull, white diamond crystals, gold plated spacers, JM signature gold logo tag. Strung on strong stretch cord.
8.5mm x 9.5mm 24k gold vermeil skull

3mm x 8.5mm glass snake vertebrae

Fit: comfortably fits up to a 6.5 inch circumference wrist or smaller.
*also made-to-order with a black skull as pictured in last thumbnail. Please email jessy@jessymade.com before placing your order if interested in this option.
💀 Skulls are mementos mori, symbolic tokens of our mortality. Wear them close to you and let them serve as reminders of the fragility of life & it's transient nature. The past is no longer with us, the future is unknown, the present is here & now. Live it.
The term "trade beads" refers to beads made predominately in Venice and Bohemia from the late 1400s through to the early 1900s and traded in Africa and the Americas. During this time, millions of beads were produced in a variety of styles, beautiful colors, and patterns. Travelers to Africa used beads as a form of currency in exchange for African goods as African people placed a high intrinsic value upon decorative items as social status could be easily determined by the quality, quantity, and style of jewellery worn. In some parts of Africa, this still holds true today.