Vinyl Record Marble Bangle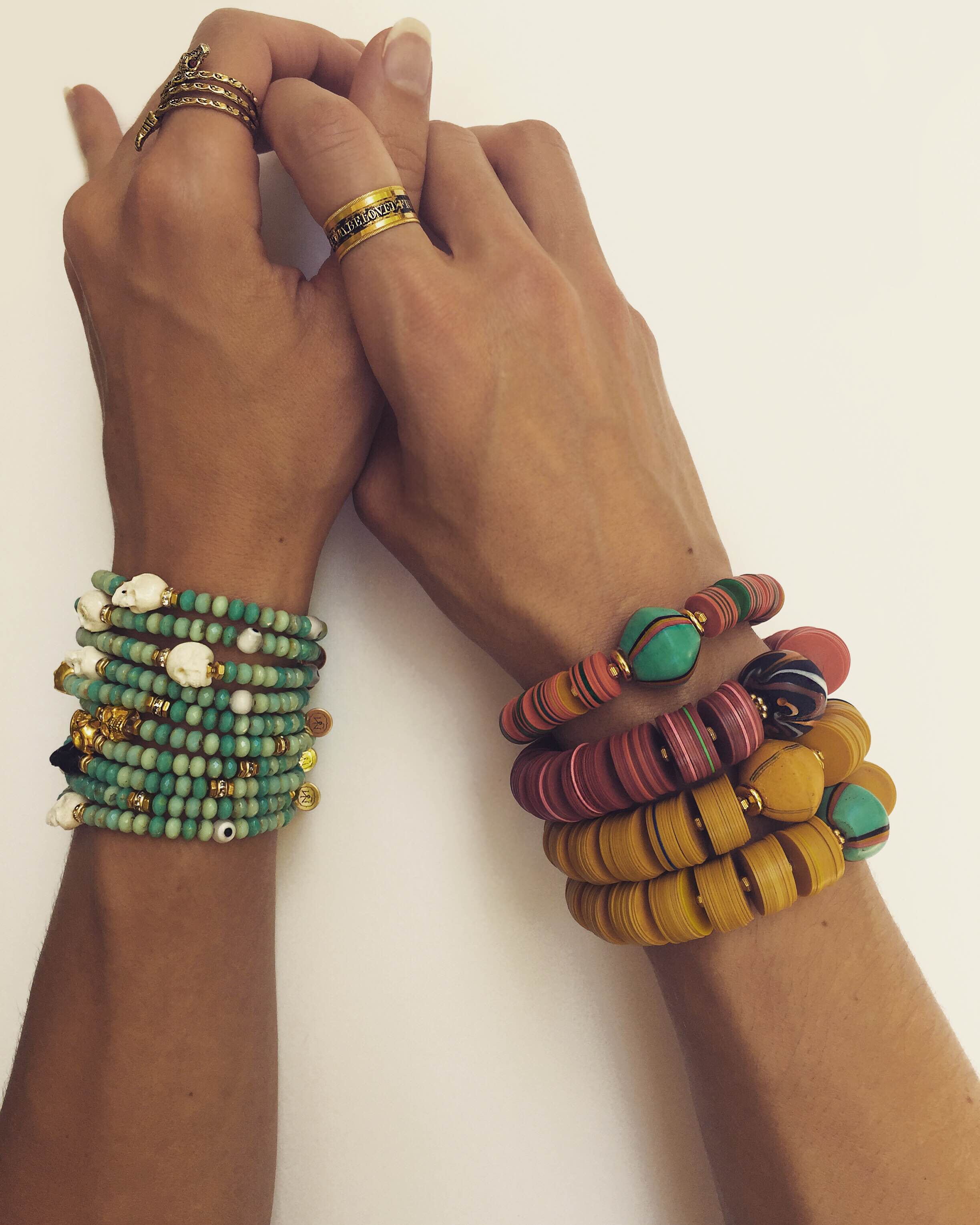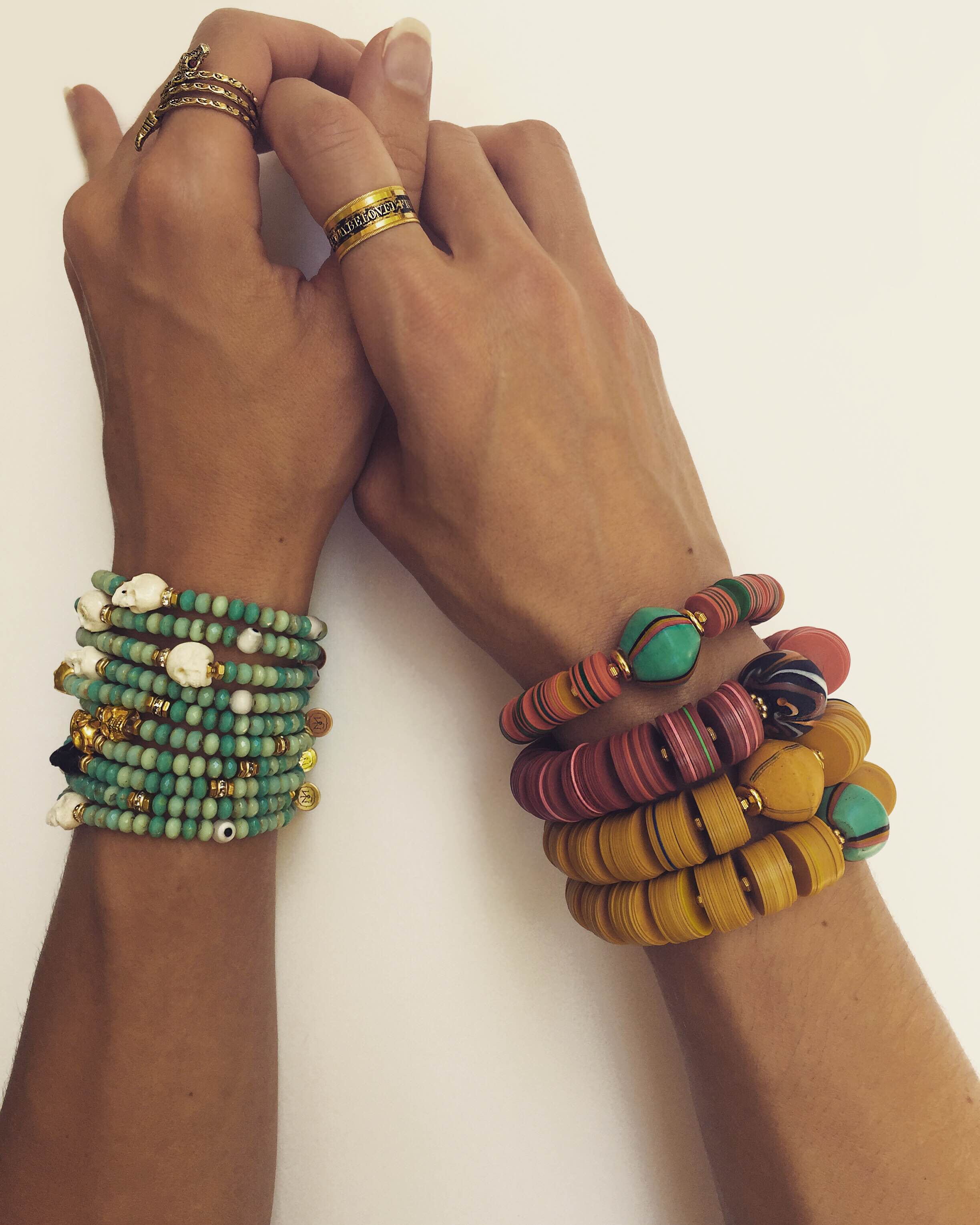 Vinyl Record Marble Bangle
Vintage vinyl discs made out of vulcanite from the 1970's paired with a rare antique African marbled trade bead, gold plated beads, and gold signature JM logo tag. Strung on strong stretch cord.
14.5mm vinyl discs
16mm x 18.5mm African marbled bead
Oversized fit to slide comfortably along wrist
* Each African Bangle is one-of-a-kind. Designed and made in Austin, TX.
The term "trade beads" refers to beads made predominately in Venice and Bohemia from the late 1400s through to the early 1900s and traded in Africa and the Americas. During this time, millions of beads were produced in a variety of styles, beautiful colors, and patterns. Travelers to Africa used beads as a form of currency in exchange for African goods as African people placed a high intrinsic value upon decorative items as social status could be easily determined by the quality, quantity, and style of jewellery worn. In some parts of Africa, this still holds true today.